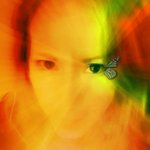 1cre8ivemind
Landscapes and spacescapes from my imagination. Anatomical art is from MRI, CT, and X-rays, some of which are my own, some are used on kind permission of friends. I'll be adding new images regularly, so please check back often. I am selling my art to prevent my family losing our home due to an unfair and unethical retroactive property tax by the state I live in. 1cre8ivemind joined Society6 on October 9, 2014
More
Landscapes and spacescapes from my imagination.
Anatomical art is from MRI, CT, and X-rays, some of which are my own, some are used on kind permission of friends.
I'll be adding new images regularly, so please check back often.
I am selling my art to prevent my family losing our home due to an unfair and unethical retroactive property tax by the state I live in.
1cre8ivemind joined Society6 on October 9, 2014.