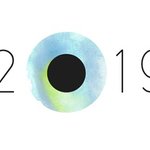 2019
The power of nature at your fingertips. Welcome to the world of Utopian Creatures The Utopian Creatures brought to you by 2019, are a worlds first collection of cyborgs, part nature, part technology and available for the first time to the general p ublic. You will have the power to control nature and be the envy of all your friends. Each creature is connected through a main hub, ("Passiportaflora" required to power all utopian creatures) enabling the owner to control several beings independently in a number of unique ways. Take a look through, and purchase your very own 2019 today! (Wall stickers can be ordered through alyssa.s.g.watson@gmail.com The 2019 book is also available at http://www.blurb.com/bookstore/detail/2602493 ) 2019 joined Society6 on October 30, 2011
More
The power of nature at your fingertips. Welcome to the world of Utopian Creatures
The Utopian Creatures brought to you by 2019, are a worlds first collection of cyborgs, part nature, part technology and available for the first time to the general p ublic. You will have the power to control nature and be the envy of all your friends. Each creature is connected through a main hub, ("Passiportaflora" required to power all utopian creatures) enabling the owner to control several beings independently in a number of unique ways. Take a look through, and purchase your very own 2019 today!
(Wall stickers can be ordered through alyssa.s.g.watson@gmail.com
The 2019 book is also available at http://www.blurb.com/bookstore/detail/2602493 )
2019 joined Society6 on October 30, 2011.