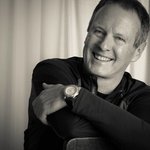 3Sixty
For over 20 years my day job has been an Art Director/Graphic Designer (logos, websites, branding, and more). Images have always informed my design work and as a photographer I strive to make a connection with the subject and viewer in my photography work. http://www.3sixty.com 3Sixty joined Society6 on October 21, 2014
More
For over 20 years my day job has been an Art Director/Graphic Designer (logos, websites, branding, and more). Images have always informed my design work and as a photographer I strive to make a connection with the subject and viewer in my photography work.
http://www.3sixty.com
3Sixty joined Society6 on October 21, 2014.
3Sixty's Store
27 results
Filter