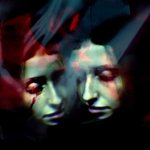 Carolin Gutt
self-taught photography gurl currently breathing in berlin. i am highly obsessed with bare skin and fancy all kinds of crazy and tasty.
colours are rrreally tasty to me. YES! black is a colour, too.
If you find a tree on your way, stop for a second and say "Hello!" from me.
signed prints available on request via Insta DM (@carolin.gutt)
my other shop: 5letters.redbubble.com
Read more
Carolin Gutt's Store
Filter