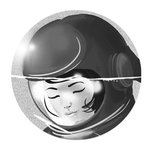 7115lab
I'm Liis Roden, artist and photographer from Estonia. Photography is my greatest passion next to graphic design. I graduated in Photography from Tallinn Polütehnikum, never gave my camera rest ever since. I'm inspired by almost anything around me - be it shapes, shades or textures. Everything can be so fascinating if you look at it from right angle or perspective. All photography on this account is my original work. 7115lab joined Society6 on December 17, 2016
More
I'm Liis Roden, artist and photographer from Estonia. Photography is my greatest passion next to graphic design. I graduated in Photography from Tallinn Polütehnikum, never gave my camera rest ever since. I'm inspired by almost anything around me - be it shapes, shades or textures. Everything can be so fascinating if you look at it from right angle or perspective.
All photography on this account is my original work.
7115lab joined Society6 on December 17, 2016.