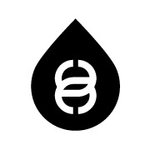 83 Drops
83 Drops Clothing is a brand that focuses on motivating and inspiring those with dreams, goals, and aspirations in life to go after 'em.
The use of graphic/visual designs to convey a message to support the vision of the brand.
At the moment, 83 Drops Clothing is also a "developing dream" that is operated by means of using third-party businesses that does the printing and all the mailing of the products to the audience of 83 Drops.
One day, it hopes to have a physical store and have all the printing and mailing to be done solely by 83 Drops. Like it's audience... it's also going after a dream. But one day will come in sooner and later for all of us. Until then, we keep grinding... :)
Read more