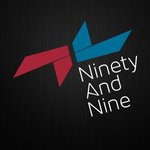 NinetyAndNine
These two important truths must align for each of us: Your potential and your identity. You were not meant to follow the crowd. You were meant to lead it. You are the first of you. You are irreplaceable. You are the NinetyAndNine. It is time you align your path to your destiny. It's time you found YOU.
Read more
NinetyAndNine's Store
Filter
You are currently on society6.com.