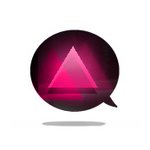 AMBIDEXTROUS™
ART VALUE BRAND ® ESTUDIO CREATIVO™ INDEPENDIENTE artes gráficas | artes plásticas | artes visuales | multimedia | serigrafía.. @ambidextrous
---
SILK SCREEN We reproduce in silkscreen graphic work of artists, studios and designers from around the world. Exclusive editions on paper, cardboard, plushes .. and various textiles: shirts, hoodies, bags..
Business We reproduce your works for exhibition or online shops. We create your decorative or fashion collection withother techniques and other media. Consult to start a productive project together.
WORKSHOP Sometimes it is feasible to use the shared workshop for graphic production, with advice, besides periodically perform stamping cours..
Branding & Marketing Some pictures to the works and ready to upload to the Internet. Now we sell.
GALLERY & STORE ONLINE The platform of exhibition and sale of our internet customers.
Online Support Contact us if you need more information about a project.
---
Production and reproduction of works of art by screen printing technique.

Technology and Management of Art and Design.

Creative- technical interactive coaching for business.

Creative production, management of corporatism, comprehensive communication and advertising.

Creation and International marketing of artistic products of added value.

Photomechanical and printing courses, silkscreen art, branding..
---
Design | illustration | multimedia | advertising | silk screen..
Artistic and creative studio. Graphic design, publishing and recorded music, illustrations for children and youth, websites and Flash-MX animation, ( national galardons ), HTML5, j-Query, Java Script, XML, CSS, AS3, motion graphic, 3D, Papervision..
Screen printing company with T-shirts collections, artists and industrialists , woodburning, and vinyl cutting plotter, posters, murals, printing service, corporate identity, advertising claims, arts management, art projects, music production and media, comunication..
Licencia Creative Commons Licencia Creative Commons Atribucion-NoComercial-CompartirIgual 3.0
---
Ambidextrous T.M. - HTML5 - MOBILE by Ambidextrous Corporation 2015 LEY PROTECCION DE DATOS - AVISO LEGAL - thanks for BE YOURSELF
WWW.AMBIDEXTROUS.ES
Read more