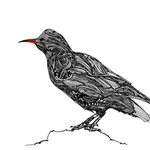 Hello! I am an Artist/Illustrator from Cornwall now based in London. I mainly focus on working within Illustration. I really enjoy working within black and white especially when I approach my animal creations. All stockists of my animal prints can be found at http://www.adamhinge.com/ please feel free to get in touch! info@adamhinge.com https://twitter.com/adamsartwork http://www.facebook.com/pages/Adams-Artwork/140384559353121 joined Society6 on July 19, 2012
More
Hello! I am an Artist/Illustrator from Cornwall now based in London. I mainly focus on working within Illustration. I really enjoy working within black and white especially when I approach my animal creations. All stockists of my animal prints can be found at http://www.adamhinge.com/ please feel free to get in touch!
info@adamhinge.com
https://twitter.com/adamsartwork
http://www.facebook.com/pages/Adams-Artwork/140384559353121
joined Society6 on July 19, 2012.