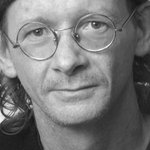 From the Artist. Hello, and welcome to my website here at Society6. The images are best viewed in large format so feel free to click on any image to enlarge it. If you have any inquiries please don't hesitate to contact me. All images © 2013 Aidan Moran Photography. All Rights Reserved. No content herein is public domain nor can it be used for any electronic or web site usage without expressed written consent of Aidan Moran Photography. Ireland-based Aidan Moran, is a photographer specializing in landscape, scenic, and wildlife photography. His passion for photography has taken him to North America, Europe, Africa and Asia capturing fantastic images of wildlife, nature, and breathtaking landscapes. Aidans photography is inspired by his love for colour in the natural world, and hes passion for long distance cycling and high altitude trekking. His travels have taken him on the highways of North America and Europe in pursuit of his passion for cycling while capturing images of natures wonderful features. See his Gallery:North American National Parks. His interest in high altitude trekking has taken him high into the Himalayan and Andean mountains ranges and he has completed many treks in the mountains of North America, Europe, Africa and Southeast Asia. Aidan has fulfilled a teenage dream to visit and photograph wildlife in Africa's world famous National Parks, a photographer's paradise. Aidan was awarded a H.N.D (Distinction) in Photography from St Kevins College, Dublin joined Society6 on May 22, 2012
More
From the Artist.
Hello, and welcome to my website here at Society6.
The images are best viewed in large format so feel free to click on any image to enlarge it.
If you have any inquiries please don't hesitate to contact me.
All images © 2013 Aidan Moran Photography. All Rights Reserved. No content herein is public domain nor can it be used for any electronic or web site usage without expressed written consent of Aidan Moran Photography.
Ireland-based Aidan Moran, is a photographer specializing in landscape, scenic, and wildlife photography. His passion for photography has taken him to North America, Europe, Africa and Asia capturing fantastic images of wildlife, nature, and breathtaking landscapes.
Aidans photography is inspired by his love for colour in the natural world, and hes passion for long distance cycling and high altitude trekking. His travels have taken him on the highways of North America and Europe in pursuit of his passion for cycling while capturing images of natures wonderful features. See his Gallery:North American National Parks.
His interest in high altitude trekking has taken him high into the Himalayan and Andean mountains ranges and he has completed many treks in the mountains of North America, Europe, Africa and Southeast Asia.
Aidan has fulfilled a teenage dream to visit and photograph wildlife in Africa's world famous National Parks, a photographer's paradise.
Aidan was awarded a H.N.D (Distinction) in Photography from St Kevins College, Dublin
joined Society6 on May 22, 2012.