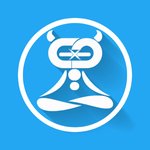 Hello, My name is Florian Ruocco Aka Akshobhyia, I live in Toulouse (France). I'm Just a passionate of Graphic Design, Digital Art and Photography. You can find here some project I realize... I'm always interested in potential commissions and collaborations, so if you have any queries or just want to get in touch, please don't hesitate: akshobhyia@gmail.com. joined Society6 on August 25, 2010
More
Hello, My name is Florian Ruocco Aka Akshobhyia, I live in Toulouse (France). I'm Just a passionate of Graphic Design, Digital Art and Photography. You can find here some project I realize...
I'm always interested in potential commissions and collaborations, so if you have any queries or just want to get in touch, please don't hesitate: akshobhyia@gmail.com.
joined Society6 on August 25, 2010.