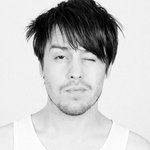 Alexander Danling
My name is Alexander Danling and I'm a web designer with a love for the clean and pixel perfect lookin' stuff. I'm currently working with the awesome guys over at Odd Alice where we're creating great websites on WordPress. I also do the occasional illustration, photographing, head banging, dog walking, Fifa playing and cat purring (well, at least my cat does) on my spare time. You can see more of my work over at: Portfolio: http://alexanderdanling.tumblr.com Dribbble: http://dribbble.com/baoba Flickr: http://flickr.com/alexanderdanling And don't forget to follow me on Twitter: http://twitter.com/baobame Alexander Danling joined Society6 on August 15, 2011
More
My name is Alexander Danling and I'm a web designer with a love for the clean and pixel perfect lookin' stuff. I'm currently working with the awesome guys over at Odd Alice where we're creating great websites on WordPress.
I also do the occasional illustration, photographing, head banging, dog walking, Fifa playing and cat purring (well, at least my cat does) on my spare time.
You can see more of my work over at: Portfolio: http://alexanderdanling.tumblr.com Dribbble: http://dribbble.com/baoba Flickr: http://flickr.com/alexanderdanling
And don't forget to follow me on Twitter: http://twitter.com/baobame
Alexander Danling joined Society6 on August 15, 2011.
Peaks Poster James Valley View_Stretched Canvas Twin XL: 68" x 92" by Alexander Danling
3 results
Filter