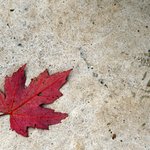 Amything Goes was created to share the way I see the beauty of this world with everyone, sometimes combining photography and digital art to showcase my point of view and allow me to create the magic I see all around us. I'm currently using a Canon EOS Digital Rebel T2i and Photoshop CS2 for post-processing. joined Society6 on October 28, 2011
More
Amything Goes was created to share the way I see the beauty of this world with everyone, sometimes combining photography and digital art to showcase my point of view and allow me to create the magic I see all around us.
I'm currently using a Canon EOS Digital Rebel T2i and Photoshop CS2 for post-processing.
joined Society6 on October 28, 2011.