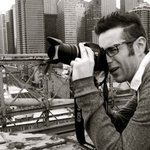 Andru Valpy is a published photographer and a member of accredited media and has worked with various local and internationally known organizations, corporations and bodies of government including work with: \* The Massachusetts Bay Transportation Authority \* Buckingham Palace (HRM Queen Elizabeth II) \* The Province of Manitoba \* The City of Winnipeg \* Mayor Sam Katz \* Counc. Jenny Gerbasi \* The Aimless & Andy Show \* CJUM 101.5 FM \* Sony Records \* Warner Music \* Universal Music \* Live Nation Canada \* Maple Music Canada \* Shaw TV \* Bell Media \* Supernova.com \* The Canadian Folk Music Awards (Ottawa, ON) \* The Winnipeg Folk Festival \* Jazz Winnipeg \* Folklorama Festival \* The Edmonton Folk Festival \* 10,000 Lakes Festival (Detroit Lakes, MN) \* New England Rails Magazine (Boston, MA) \* Southern Arizona Rocketry Association \* Creswin Properties (Winnipeg, MB) \* Tojo's Sushi Restaurant (Vancouver, BC) \* The Lobby On York Restaurant (Winnipeg, MB) Andru has a wide array of focus fields but specializes in the following fields: \* Live Event Photography (Portfolio includes:) 1\) Three Days Grace 2\) illScarlett 3\) Our Lady Peace 4\) Billy Talent 5\) Alexisonfire 6\) Hedley 7\) Dave Matthews Band (US) 8\) Motley Crue (US) 9\) Joe Perry (US) 10\) Tegan & Sara (US) 11\) Elvis Costello (US) 12\) Tom Petty & The Heartbreakers (US) 13\) Wilco (US) 14\) Widespread Panic (US) 15\) Sharon Jones & The Dap Kings (US) 16\) Serena Ryder 17\) Kathleen Edwards 18\) Joel Plaskett 19\) Jill Barber 20\) Hey Rosetta 21\) Back Yard Tire Fire (US) 22\) Kinetx (US) 23\) Blue King Brow (AU) 24\) The Heavy (UK) 25\) Swollen Members \* Transportation Photography (Portfolio Includes:) 1\) Above Ground Rail Photography (CN/CP/CSX/Amtrack/Loram) 2\) The Boston-T Subway System (Accredited through the Massachusetts Bay Transportation Authority, Boston MA). Other Focus Points: \* Cityscape \* Landscape \* Modern Art / Conceptual Photography \* Wedding/Personal Photography Aside from Photography, Andru has a total of over 11,000 views on Youtube for videos that he has personally produced and uploaded. Andru is well diverse and has a keen photographic eye, and the added element of human touch. He has been photographing since the age of 7. Andru is of the mind-set that photographers compliment others, and respects the individuals he works with. joined Society6 on November 1, 2011
More
Andru Valpy is a published photographer and a member of accredited media and has worked with various local and internationally known organizations, corporations and bodies of government including work with:
* The Massachusetts Bay Transportation Authority
* Buckingham Palace (HRM Queen Elizabeth II)
* The Province of Manitoba
* The City of Winnipeg
* Mayor Sam Katz
* Counc. Jenny Gerbasi
* The Aimless & Andy Show
* CJUM 101.5 FM
* Sony Records
* Warner Music
* Universal Music
* Live Nation Canada
* Maple Music Canada
* Shaw TV
* Bell Media
* Supernova.com
* The Canadian Folk Music Awards (Ottawa, ON)
* The Winnipeg Folk Festival
* Jazz Winnipeg
* Folklorama Festival
* The Edmonton Folk Festival
* 10,000 Lakes Festival (Detroit Lakes, MN)
* New England Rails Magazine (Boston, MA)
* Southern Arizona Rocketry Association
* Creswin Properties (Winnipeg, MB)
* Tojo's Sushi Restaurant (Vancouver, BC)
* The Lobby On York Restaurant (Winnipeg, MB)
Andru has a wide array of focus fields but specializes in the following fields:
* Live Event Photography (Portfolio includes:)
1) Three Days Grace
2) illScarlett
3) Our Lady Peace
4) Billy Talent
5) Alexisonfire
6) Hedley
7) Dave Matthews Band (US)
8) Motley Crue (US)
9) Joe Perry (US)
10) Tegan & Sara (US)
11) Elvis Costello (US)
12) Tom Petty & The Heartbreakers (US)
13) Wilco (US)
14) Widespread Panic (US)
15) Sharon Jones & The Dap Kings (US)
16) Serena Ryder
17) Kathleen Edwards
18) Joel Plaskett
19) Jill Barber
20) Hey Rosetta
21) Back Yard Tire Fire (US)
22) Kinetx (US)
23) Blue King Brow (AU)
24) The Heavy (UK)
25) Swollen Members
* Transportation Photography (Portfolio Includes:)
1) Above Ground Rail Photography
(CN/CP/CSX/Amtrack/Loram)
2) The Boston-T Subway System (Accredited through the Massachusetts Bay Transportation Authority, Boston MA).
Other Focus Points:
* Cityscape
* Landscape
* Modern Art / Conceptual Photography
* Wedding/Personal Photography
Aside from Photography, Andru has a total of over 11,000 views on Youtube for videos that he has personally produced and uploaded.
Andru is well diverse and has a keen photographic eye, and the added element of human touch. He has been photographing since the age of 7.
Andru is of the mind-set that photographers compliment others, and respects the individuals he works with.
joined Society6 on November 1, 2011.