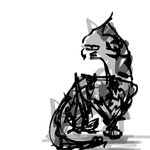 Hi I'm Anica. I'm a 23 year old Cabinet Maker from Australia. At the moment I'm writing a fantasy novel, and any money that I make from this site will go towards me publishing it. Thank you so much for taking the time to check out my stuff, It's not that great but I love it! joined Society6 on October 28, 2012
More
Hi I'm Anica.
I'm a 23 year old Cabinet Maker from Australia.
At the moment I'm writing a fantasy novel, and any money that I make from this site will go towards me publishing it. Thank you so much for taking the time to check out my stuff, It's not that great but I love it!
joined Society6 on October 28, 2012.