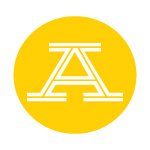 My name is Anna Hurley. I'm a graphic designer and illustrator of cute things. I live in San Francisco. I like pie. Need something? I love new projects! Contact me at ahurley@gmail.com for all custom work inquiries. Clearly, I can't get enough of the internet. I'm all over the place: Design work: http://www.annalouisehurley.com Tumblr: http://ohitsfine.tumblr.com Twitter: http://twitter.com/itsAnnaHurley Pinterest: http://pinterest.com/annahurley joined Society6 on January 5, 2012
More
My name is Anna Hurley. I'm a graphic designer and illustrator of cute things. I live in San Francisco. I like pie.
Need something? I love new projects!
Contact me at ahurley@gmail.com for all custom work inquiries.
Clearly, I can't get enough of the internet. I'm all over the place:
Design work: http://www.annalouisehurley.com
Tumblr: http://ohitsfine.tumblr.com
Twitter: http://twitter.com/itsAnnaHurley
Pinterest: http://pinterest.com/annahurley
joined Society6 on January 5, 2012.