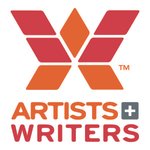 Artists + Writers
We are all made to be creative beings – Artists + Writers will allow artists the creativity to do what God is calling them to do through photography, writing/editing, sculpture, apparel, graphic design, video and more. Infinite creativity provided by God. Artists + Writers joined Society6 on January 7, 2014
More
We are all made to be creative beings – Artists + Writers will allow artists the creativity to do what God is calling them to do through photography, writing/editing, sculpture, apparel, graphic design, video and more.
Infinite creativity provided by God.
Artists + Writers joined Society6 on January 7, 2014.