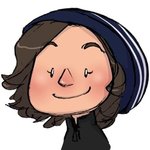 Ashley is an editorial illustrator originally from Seattle. She is currently attending the California College of the Arts pursuing a MFA in comics. Her loves watching nerdy television shows, reading comic books, and baking. You can find her on: http://www.facebook.com/AshleyRGuilloryIllustration http://ashleyrguillory.wordpress.com http://ashleyrguillory.tumblr.com Twitter: @AshleyRGuillory joined Society6 on June 16, 2012
More
Ashley is an editorial illustrator originally from Seattle. She is currently attending the California College of the Arts pursuing a MFA in comics. Her loves watching nerdy television shows, reading comic books, and baking.
You can find her on:
http://www.facebook.com/AshleyRGuilloryIllustration
http://ashleyrguillory.wordpress.com
http://ashleyrguillory.tumblr.com
Twitter: @AshleyRGuillory
joined Society6 on June 16, 2012.