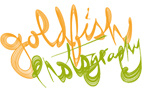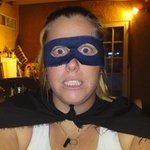 My art varies in style and medium. I tend to lean more towards photography, but I have been experimenting in other media lately, such as sculpture, ceramics and oil painting. I've found it interesting that my photography is used as source material in painting My photography is so many things, all at once and nothing at the same time. I prefer black and white film because of the magic that takes place in the developing process from the emulsion on the film to the silver-processed image. Subjects of my photographs range from family portraits to still life's and landscapes. I hardly ever shoot in a studio because I'm interested in responding to the environment, situation, or event. In digital photography I prefer my point and shoot cameras to my Nikon D70. I have several from different makers, and they all produce a variety of quality images. The site influences the kind of camera I chose to work with. joined Society6 on April 16, 2012
More
My art varies in style and medium. I tend to lean more towards photography, but I have been experimenting in other media lately, such as sculpture, ceramics and oil painting. I've found it interesting that my photography is used as source material in painting
My photography is so many things, all at once and nothing at the same time. I prefer black and white film because of the magic that takes place in the developing process from the emulsion on the film to the silver-processed image. Subjects of my photographs range from family portraits to still life's and landscapes. I hardly ever shoot in a studio because I'm interested in responding to the environment, situation, or event.
In digital photography I prefer my point and shoot cameras to my Nikon D70. I have several from different makers, and they all produce a variety of quality images. The site influences the kind of camera I chose to work with.
joined Society6 on April 16, 2012.