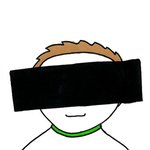 Awful Drawings
Matthieu Barrère is a 853,879,847 seconds old French creative living in Paris with his girlfriend, two guitars and an unreasonable amount of pens. In real life, he refuses to give his age in seconds and to talk about himself in the third person, fully aware that it can scare most of its peers. More drawings on www.awful-drawings.com Awful Drawings joined Society6 on November 3, 2011
More
Matthieu Barrère is a 853,879,847 seconds old French creative living in Paris with his girlfriend, two guitars and an unreasonable amount of pens. In real life, he refuses to give his age in seconds and to talk about himself in the third person, fully aware that it can scare most of its peers.
More drawings on www.awful-drawings.com
Awful Drawings joined Society6 on November 3, 2011.