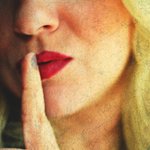 Bellawonderella
Bellawonderella is my creative refuge, a place to translate my dreams into works of art and tell fanciful stories. My photography is most often a combination of a bit of the everyday with a twist of whimsy and a splash of magic. My passion for photography grew after starting my jewelry business a few short years ago. I realized I adored the process of photographing my products, from lighting, to designing little vignettes, and editing. I also started to see the world a bit differently after my daughter was born- the ordinary seemed more extraordinary, more vibrant, colorful. Through her eyes, everything is magical, like dreams coming to life before our eyes. These inspirations melded together, and Bellawonderella by Eclectic Orchid was born. Bellawonderella joined Society6 on March 19, 2012
More
Bellawonderella is my creative refuge, a place to translate my dreams into works of art and tell fanciful stories. My photography is most often a combination of a bit of the everyday with a twist of whimsy and a splash of magic.
My passion for photography grew after starting my jewelry business a few short years ago. I realized I adored the process of photographing my products, from lighting, to designing little vignettes, and editing. I also started to see the world a bit differently after my daughter was born- the ordinary seemed more extraordinary, more vibrant, colorful. Through her eyes, everything is magical, like dreams coming to life before our eyes. These inspirations melded together, and Bellawonderella by Eclectic Orchid was born.
Bellawonderella joined Society6 on March 19, 2012.
Bottled Up Dho_Print by Bellawonderella
15 results
Filter