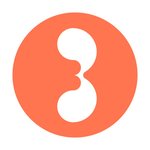 B.mannie
Hi! I'm a graphic designer/illustrator from France. My illustrations are about simple things: bird on a branch and its song, winter trees, spring flowers, music we love, books we read or just beauty of colors. It could be anything from anywhere. Those little details make our days more beautiful, don't they? Blog: http://bimannie.tumblr.com/ B.mannie joined Society6 on August 2, 2011
More
Hi! I'm a graphic designer/illustrator from France.
My illustrations are about simple things: bird on a branch and its song, winter trees, spring flowers, music we love, books we read or just beauty of colors. It could be anything from anywhere. Those little details make our days more beautiful, don't they?
Blog: http://bimannie.tumblr.com/
B.mannie joined Society6 on August 2, 2011.
The Parrot_Print by B.mannie
11 results
Filter