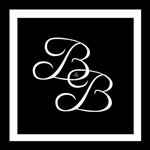 Blocks & Boroughs
Blocks & Boroughs designs high quality prints and products for you to represent your hood in style. Put your city, street, or region on the map with any of our goods. We offer phone cases, shirts, totes, pillows, framed art prints, and more!
You can hit us up on Facebook and like us to receive updates on sales and promotions: https://www.facebook.com/BlocksandBoroughs
Or you can contact us at: blocksandboroughs@gmail.com
Having trouble finding a location? Click here: http://www.blocksandboroughs.com/quicklinks.html
Want to request a city, neighborhood or street? Just shoot us an email at blocksandboroughs@gmail.com and we would be happy to oblige.
Read more