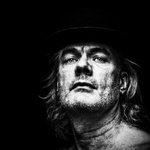 Bob is especially interested in 'the soul' of the things without one, the expressiveness of the lifeless, the essence of material….. macro photography, 'things' in particular. 'Things' don't have the tendency to walk away, to fly, to move, to have a meaning, are always present and do not complex, have patience, don't nag etc. etc….. As Bob wrote in his profile... "I like it simple!"... joined Society6 on May 19, 2012
More
Bob is especially interested in 'the soul' of the things without one, the expressiveness of the lifeless, the essence of material….. macro photography, 'things' in particular.
'Things' don't have the tendency to walk away, to fly, to move, to have a meaning, are always present and do not complex, have patience, don't nag etc. etc….. As Bob wrote in his profile... "I like it simple!"...
joined Society6 on May 19, 2012.