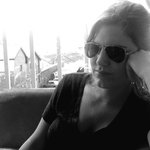 I am a freelance artist/illustrator. With a Fine Art background, I specialise in watercolour and oil. My style of illustrations are bright, bold and detailed. I often take on oil painting commissions, which vary from large abstract pieces to smaller personalised works. I live in London, a city of inspiration and experiences. Just like the great city itself, I am willing to try my hand at anything and everything. If you would like to collaborate on a project or discuss a commission - I'd love to hear from you! www.bridgetdavidson.com Follow me on: https://www.facebook.com/studioandsketch http://instagram.com/bridgetdav/ http://bridgetdav.tumblr.com/ http://www.pinterest.com/bdav/ https://twitter.com/StudioandSketch joined Society6 on October 17, 2012
More
I am a freelance artist/illustrator.
With a Fine Art background, I specialise in watercolour and oil. My style of illustrations are bright, bold and detailed. I often take on oil painting commissions, which vary from large abstract pieces to smaller personalised works.
I live in London, a city of inspiration and experiences. Just like the great city itself, I am willing to try my hand at anything and everything.
If you would like to collaborate on a project or discuss a commission - I'd love to hear from you!
www.bridgetdavidson.com
Follow me on:
https://www.facebook.com/studioandsketch
http://instagram.com/bridgetdav/
http://bridgetdav.tumblr.com/
http://www.pinterest.com/bdav/
https://twitter.com/StudioandSketch
joined Society6 on October 17, 2012.