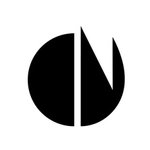 Hi My name is Louis Byrd; however, I go by Micle Quinn...which is my middle name. I am the Owner and Creative Director of The Nest:Multimedia Supervision, a creative branding company located in Kansas City, MO. When I am not creating brand strategies...i spend my time creating works of art. So hopefully you will see some of my work on here and appreciate it enough to add to your artistic collection. Thank you for taking the time to stop by my shop here at Society6. Creatively, L.Byrd joined Society6 on September 22, 2012
More
Hi My name is Louis Byrd; however, I go by Micle Quinn...which is my middle name. I am the Owner and Creative Director of The Nest:Multimedia Supervision, a creative branding company located in Kansas City, MO.
When I am not creating brand strategies...i spend my time creating works of art. So hopefully you will see some of my work on here and appreciate it enough to add to your artistic collection.
Thank you for taking the time to stop by my shop here at Society6.
Creatively,
L.Byrd
joined Society6 on September 22, 2012.