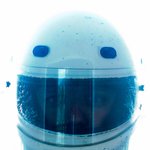 Cale Funderburk
Educated in the Fine Arts and Art History at The University of Texas at San Antonio. Cale Funderburk utilizes his vast array of knowledge in historical and contemporary society to create new and exciting digital works of art. Sourcing found images, video, and other sources Cale is able to collage much of his art work into deep social, historical and personal narratives. Cale finds work outside of the studio to be just as rewarding; he has worked as a racing mechanic and fabricator building everything from TAG and Shifter Karts to Porsche GT3 racing cars. Cale's passion for auto racing, modern technologies and digital art drive him to continue to work as both an artist and racing crew member. Website: http://www.calefunderburk.com/ Email: cale.funderburk@gmail.com Facebook: www.facebook.com/CaleFunderburkArtandDesign Tumblr: http://calefunderburk.tumblr.com/ Twitter: https://twitter.com/CaleFunderburk Cale Funderburk joined Society6 on October 11, 2012
More
Educated in the Fine Arts and Art History at The University of Texas at San Antonio. Cale Funderburk utilizes his vast array of knowledge in historical and contemporary society to create new and exciting digital works of art. Sourcing found images, video, and other sources Cale is able to collage much of his art work into deep social, historical and personal narratives. Cale finds work outside of the studio to be just as rewarding; he has worked as a racing mechanic and fabricator building everything from TAG and Shifter Karts to Porsche GT3 racing cars. Cale's passion for auto racing, modern technologies and digital art drive him to continue to work as both an artist and racing crew member.
Website: http://www.calefunderburk.com/
Email: cale.funderburk@gmail.com
Facebook: www.facebook.com/CaleFunderburkArtandDesign
Tumblr: http://calefunderburk.tumblr.com/
Twitter: https://twitter.com/CaleFunderburk
Cale Funderburk joined Society6 on October 11, 2012.