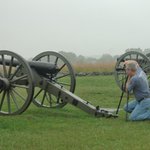 Captive Images Photography
I am a freelance photographer and when I'm not working in the studio, shooting a wedding, or working with High School Seniors, I prefer to be outdoors photographing nature, animals, or beautiful landscapes! Thank You for stopping by my Society6 store and I hope you found something that interested you! John Kiss www.captiveimages-ohio.com Captive Images Photography joined Society6 on August 29, 2011
More
I am a freelance photographer and when I'm not working in the studio, shooting a wedding, or working with High School Seniors, I prefer to be outdoors photographing nature, animals, or beautiful landscapes!
Thank You for stopping by my Society6 store and I hope you found something that interested you!
John Kiss www.captiveimages-ohio.com
Captive Images Photography joined Society6 on August 29, 2011.