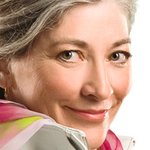 Carmen Grenier
Hello everyone!
For the longest time, I had been looking for a venue where I could produce fine art prints, decorative products and accessories customized with my photography collection.
And voilà! This venue is finally here.
I am thrilled to offer you a series of beautiful objets d'art and everyday accessories, such as gallery quality Giclée prints, throw pillows, mobile and laptop cases and more.
To help you create the perfect décor for your home and office, I am pleased to offer you single images and a series of photographs of subjects such as the Jacaronda Mimosifolia Serie 1 and 2 (Serie 2 will be available at a later date) or the Nymphaea, to site a couple of examples. The photo selections will vary depending on the season and occasion (special events and holidays), so please visit these pages often.
To tell you a little bit about my work experience, I have spent most of my career working behind the camera as a photographer, art director and photo production manager. I have contributed to some of the most demanding photography assignments from small- to large-scale projects in such fields as high technology, science, railroad transportation, tourism and hospitality, and food and wines.
I believe that life is about change and evolution. Although I still pursue my work behind the camera, I am taking on (and adding on!) new challenges by also working in front of the camera – as a voice-over narrator and actor, and in the fashion industry as a professional model.
I thank you for your interest in my work and photography. If you wish to contact me or for special inquiries please do not hesitate to write at greniercarmen[at]gmail[dot]com.
Yours truly,
Carmen
WEB LINKS http://ca.linkedin.com/pub/carmen-grenier/23/964/623/ www.carmengrenier.com http://resumes.actorsaccess.com/carmengrenier
Read more