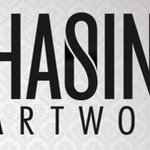 Justin Currie
Justin Currie Justin is a trained Graphic Designer and Illustrator currently residing in Winnipeg. Justin's work has been published in several magazines (ranging from children's to science fiction publications), various local newspapers, and artbooks. He has recently published his first comic book, and an educational children's book about electricity. Contact: chaseartwork@gmail.com Justin Currie joined Society6 on November 7, 2011
More
Justin Currie Justin is a trained Graphic Designer and Illustrator currently residing in Winnipeg. Justin's work has been published in several magazines (ranging from children's to science fiction publications), various local newspapers, and artbooks. He has recently published his first comic book, and an educational children's book about electricity.
Contact: chaseartwork@gmail.com
Justin Currie joined Society6 on November 7, 2011.
Canvas by Justin Currie
127 results
Filter