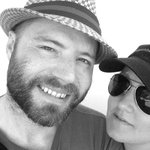 Circle Origin
This is a collaboration of a husband and wife living in Minneapolis. All photographs are taken with Polaroids, mobile devices, Nikon D90, and a Lomo. The name Circle Origin was inspired by a Kazimir Malevich painting and his interest in abstract aerial photography. Circle Origin joined Society6 on December 8, 2011
More
This is a collaboration of a husband and wife living in Minneapolis. All photographs are taken with Polaroids, mobile devices, Nikon D90, and a Lomo.
The name Circle Origin was inspired by a Kazimir Malevich painting and his interest in abstract aerial photography.
Circle Origin joined Society6 on December 8, 2011.