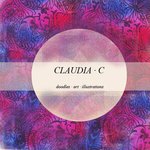 Hey! I'm 13 and currently living in Hong Kong. :) I draw, doodle, edit and paint for fun. I hope you like my art prints and buy them! CAN'T BUY PRINTS? If you are not allowed or you can't buy things online, you can still help by simply sharing my prints on Facebook, Twitter, Instagram, Tumblr, and on many more other websites! It would mean a lot to me :) (If you do share them, please link them too www.society6.com/ClaudiaChu and tell me if you do so I can thank you!) Contact me at: claudiachu27@yahoo.com.hk OR claudiaachu@gmail.com Don't forget to like, share and leave a comment on my posts! Thanks! -Claudia joined Society6 on December 29, 2012
More
Hey!
I'm 13 and currently living in Hong Kong. :)
I draw, doodle, edit and paint for fun.
I hope you like my art prints and buy them!
CAN'T BUY PRINTS?
If you are not allowed or you can't buy things online, you can still help by simply sharing my prints on Facebook, Twitter, Instagram, Tumblr, and on many more other websites! It would mean a lot to me :) (If you do share them, please link them too www.society6.com/ClaudiaChu and tell me if you do so I can thank you!)
Contact me at: claudiachu27@yahoo.com.hk OR claudiaachu@gmail.com
Don't forget to like, share and leave a comment on my posts!
Thanks!
-Claudia
joined Society6 on December 29, 2012.