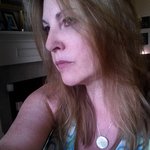 Colleen G. Drew
I'm a native New Yorker now residing in Highland Village, Texas and have had a longtime passion for the art of photography. I have spent most of my career capturing moments in the lives of people through portraits and I am now pursuing my passion for the fine arts. I have a love of many subjects but I am most fascinated by little slices of life. You can find me here: www.cgdrew.com http://www.facebook.com/cgdrewphotography http://colgdrew.tumblr.com/ http://500px.com/colgdrew Colleen G. Drew joined Society6 on January 12, 2012
More
I'm a native New Yorker now residing in Highland Village, Texas and have had a longtime passion for the art of photography. I have spent most of my career capturing moments in the lives of people through portraits and I am now pursuing my passion for the fine arts. I have a love of many subjects but I am most fascinated by little slices of life.
You can find me here: www.cgdrew.com http://www.facebook.com/cgdrewphotography http://colgdrew.tumblr.com/ http://500px.com/colgdrew
Colleen G. Drew joined Society6 on January 12, 2012.
Cases by Colleen G. Drew
199 results
Filter