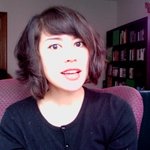 Connie Cann
PORTFOLIO&MOREINFO // http://conniecann.com
BFA // UNCG // 2011
I am a 25-year-old half-Chinese artist and youth worker. My work focuses on the nuance of language, ephemerality, and human interaction with new media.
I received my BFA from UNCG back when I was young and full of promise. I run a first grade Minecraft workshop once a week and enjoy quotes, video games, and wondering what my dog is thinking.
I'm from the middle of the woods in NC. Now I live in Boston.
Read more
Connie Cann's Store
0 results
Filter