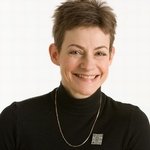 Daisy Sprockett
Hi, my name is Carole Seawert and I live in London in the UK. Although I live in a city, I love taking photos of nature. Most of the flower shots in my Society6 store were taken in London parks or gardens. I sell my photos under my studio name, Daisy Sprockett (she was my cat). I am currently designing a new range based on photographic collage and patterns. Watch this space. Daisy Sprockett joined Society6 on March 13, 2013
More
Hi, my name is Carole Seawert and I live in London in the UK. Although I live in a city, I love taking photos of nature. Most of the flower shots in my Society6 store were taken in London parks or gardens. I sell my photos under my studio name, Daisy Sprockett (she was my cat).
I am currently designing a new range based on photographic collage and patterns. Watch this space.
Daisy Sprockett joined Society6 on March 13, 2013.