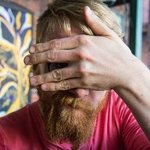 Dan McKechnie
When I stop making things, I begin to go crazy. Here are some things I have made. I hope you like them. I am a self-taught photographer, illustrator and designer living in Edmonton, Alberta, Canada. I like to play with scale, form, and light. I like cars and clothes and owls. Dan McKechnie joined Society6 on April 3, 2012
More
When I stop making things, I begin to go crazy. Here are some things I have made. I hope you like them.
I am a self-taught photographer, illustrator and designer living in Edmonton, Alberta, Canada. I like to play with scale, form, and light. I like cars and clothes and owls.
Dan McKechnie joined Society6 on April 3, 2012.
Phone Skins by Dan McKechnie
11 results
Filter