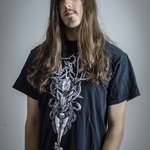 I'm a 22-year-old photographer from Nanaimo, British Columbia, Canada. I focus on nature and landscape photography mainly, but I enjoy all aspects of the art. There's something special to me about embracing nature and just wandering through it with a camera. Follow my Facebook page for updates! http://facebook.com/darkcoastphotography joined Society6 on May 16, 2013
More
I'm a 22-year-old photographer from Nanaimo, British Columbia, Canada. I focus on nature and landscape photography mainly, but I enjoy all aspects of the art. There's something special to me about embracing nature and just wandering through it with a camera.
Follow my Facebook page for updates! http://facebook.com/darkcoastphotography
joined Society6 on May 16, 2013.