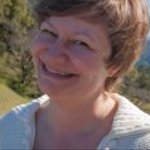 Daria Schubert
I'm a photo fanatic and award-winning photographer . I love flowers and making big, bold floral portraits. Let me show you how having a big, sharp, lovely photo on your wall will light up the room! "How does she pronounce her name?" you're asking. The last 2 syllables sound like the end of "azalea," but the first syllable sounds like "darling," with emphasis on the "dar." Try it…Dar…ia. There you go! Daria Schubert joined Society6 on May 2, 2013
More
I'm a photo fanatic and award-winning photographer . I love flowers and making big, bold floral portraits. Let me show you how having a big, sharp, lovely photo on your wall will light up the room!
"How does she pronounce her name?" you're asking. The last 2 syllables sound like the end of "azalea," but the first syllable sounds like "darling," with emphasis on the "dar." Try it…Dar…ia. There you go!
Daria Schubert joined Society6 on May 2, 2013.