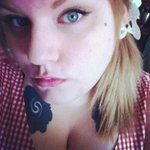 I find I lose myself looking through the lens of a camera, it doesn't matter what I'm looking at, be it portraits or landscapes; the beauty of the world leaves me in awe. I travel quite a bit. I tend to take photos of little things I enjoy as a memory. joined Society6 on January 11, 2013
More
I find I lose myself looking through the lens of a camera, it doesn't matter what I'm looking at, be it portraits or landscapes; the beauty of the world leaves me in awe.
I travel quite a bit. I tend to take photos of little things I enjoy as a memory.
joined Society6 on January 11, 2013.