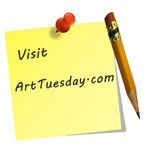 David Dehner
Creating images that inspire insightful dialogue among viewers is David's objective. A drawing, painting, print or any art should awaken reminiscence of one's past or inquisitiveness of places and things of interest or beauty. The majesty of an eagle soaring high above mountain tops or the delicate beauty of a flower nourished by nature can inspire a feeling of knowing life is unfolding as it should. David Dehner joined Society6 on September 14, 2012
More
Creating images that inspire insightful dialogue among viewers is David's objective. A drawing, painting, print or any art should awaken reminiscence of one's past or inquisitiveness of places and things of interest or beauty.
The majesty of an eagle soaring high above mountain tops or the delicate beauty of a flower nourished by nature can inspire a feeling of knowing life is unfolding as it should.
David Dehner joined Society6 on September 14, 2012.