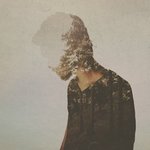 Davies Babies
David Iwane is a Graphic Designer, Photographer and Digital Illustrator based out of colorful Colorado. He has been creating ever since he was a child and has found that art is his life's calling. On any given day you can find him exploring the beautiful great outdoors or locked up in his room creating art on his MacBook Pro. "Fuck mass appeal art is art only the real can truly feel it" -Travis McCoy Email: Daviesbabies@gmail.com Facebook: www.facebook.com/Davie8theBaby Photography Shop: www.society6.com/DaviesBabiesPhotography InstaGram: @davie8thebaby Tumblr: www.daviesbabies.tumblr.com Davies Babies joined Society6 on November 19, 2011
More
David Iwane is a Graphic Designer, Photographer and Digital Illustrator based out of colorful Colorado. He has been creating ever since he was a child and has found that art is his life's calling. On any given day you can find him exploring the beautiful great outdoors or locked up in his room creating art on his MacBook Pro.
"Fuck mass appeal art is art only the real can truly feel it" -Travis McCoy
Email: Daviesbabies@gmail.com Facebook: www.facebook.com/Davie8theBaby Photography Shop: www.society6.com/DaviesBabiesPhotography InstaGram: @davie8thebaby Tumblr: www.daviesbabies.tumblr.com
Davies Babies joined Society6 on November 19, 2011.