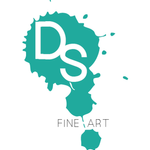 Debra Slonim Art & Design
Raised in Orange County, California Debra Slonim is an artist concentrated in oil painting. She is currently attending CSU Channel Islands to obtain her BFA in studio art. She is working towards being a part of a non profit organization so she can benefit the art community, by teaching others how to express themselves through art. http://www.facebook.com/pages/Debra-Slonim-Art/150339155076524 Debra Slonim Art & Design joined Society6 on December 16, 2011
More
Raised in Orange County, California Debra Slonim is an artist concentrated in oil painting. She is currently attending CSU Channel Islands to obtain her BFA in studio art. She is working towards being a part of a non profit organization so she can benefit the art community, by teaching others how to express themselves through art.
http://www.facebook.com/pages/Debra-Slonim-Art/150339155076524
Debra Slonim Art & Design joined Society6 on December 16, 2011.
The Blue Cadaver_Print by Debra Slonim Art & Design
105 results
Filter