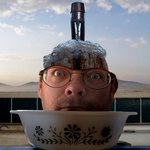 I am a photographic and digital artist living in Arizona. Most of my current photographic work is nature and landscapes from Arizona. I hope to do other areas of America in the future. My digital art is mostly sci-fi fantasy and some surrealism. I plan to offer all of my work for sale since art and photography is my primary occupation. joined Society6 on November 11, 2011
More
I am a photographic and digital artist living in Arizona.
Most of my current photographic work is nature and landscapes from Arizona. I hope to do other areas of America in the future.
My digital art is mostly sci-fi fantasy and some surrealism.
I plan to offer all of my work for sale since art and photography is my primary occupation.
joined Society6 on November 11, 2011.