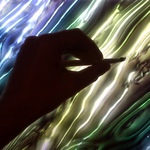 DeepFlux
Abstract digital art and textures from the meditative minds of Deep Flux. Suggesting deep space, stained glass, and impressionism, these highly-detailed designs reflect mellow moods and pure cool. The creators of Deep Flux designs have been operating for several years in other venues, but only recently tapped into the brainspace that yields the abstract ruminations on light, texture, and color that you'll find here. Oh, they knew it was there... but only now have they become confident enough -- strong enough -- to control these cosmic forces and translate them from the aether into the visible spectrum with nothing more than music, some good scotch, and a computer. Travel across the dark matter of your mind and chill in the vibrant realms of Deep Flux. Follow us around on our sister shop's social media! Facebook: http://www.facebook.com/TulsaTees Twitter: http://twitter.com/tulsa_tees DeepFlux joined Society6 on July 7, 2013
More
Abstract digital art and textures from the meditative minds of Deep Flux. Suggesting deep space, stained glass, and impressionism, these highly-detailed designs reflect mellow moods and pure cool.
The creators of Deep Flux designs have been operating for several years in other venues, but only recently tapped into the brainspace that yields the abstract ruminations on light, texture, and color that you'll find here. Oh, they knew it was there... but only now have they become confident enough -- strong enough -- to control these cosmic forces and translate them from the aether into the visible spectrum with nothing more than music, some good scotch, and a computer.
Travel across the dark matter of your mind and chill in the vibrant realms of Deep Flux.
Follow us around on our sister shop's social media!
Facebook: http://www.facebook.com/TulsaTees
Twitter: http://twitter.com/tulsa_tees
DeepFlux joined Society6 on July 7, 2013.