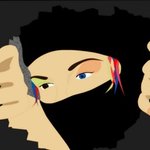 Hey there, Society6 users, this is Divine Catastrophe - or, as many of my close friends know me, Bre. I'm not new to the world of photography, but I am new to being a photographer. I've only actively been trying my hand at this for a little over a year. For now, it's a hobby (being a nurse is my dayjob) but I do have hopes of turning this into more of a lucrative "side-career" eventually. And who knows what could happen after that? Either way, I hope you like what I have to offer. If you do, please don't hesitate to follow or promote my work - I need all the leverage I can get to really turn this hobby into something great. \_ Side note: I'm slightly obsessed with elephants and owls. I can't get enough of them. Ahaha. joined Society6 on September 5, 2011
More
Hey there, Society6 users, this is Divine Catastrophe - or, as many of my close friends know me, Bre. I'm not new to the world of photography, but I am new to being a photographer. I've only actively been trying my hand at this for a little over a year. For now, it's a hobby (being a nurse is my dayjob) but I do have hopes of turning this into more of a lucrative "side-career" eventually. And who knows what could happen after that? Either way, I hope you like what I have to offer. If you do, please don't hesitate to follow or promote my work - I need all the leverage I can get to really turn this hobby into something great.
_
Side note: I'm slightly obsessed with elephants and owls. I can't get enough of them. Ahaha.
joined Society6 on September 5, 2011.