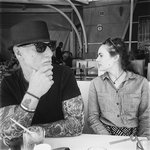 Don Hooper is a multi award winning photographer who likes to concentrate on British Wildlife, Landscapes and Seascapes. Don prefers to stay close to his home address in Bristol in order to visit places that are of interest to him where he can go at short notice and on a regular basis. However, Don does like to visit Scotland, which is probably his favourite place to go, when a change of scenery and a change in the pace of life is required. This allows him to take into account the changeable weather conditions and seasons and to monitor the habits of the local wildlife. Don is a published photographer and his work can be found in a variety of media from the national press, to the photographic and wildlife magazines and the calendar and greetings card markets. joined Society6 on November 16, 2011
More
Don Hooper is a multi award winning photographer who likes to concentrate on British Wildlife, Landscapes and Seascapes.
Don prefers to stay close to his home address in Bristol in order to visit places that are of interest to him where he can go at short notice and on a regular basis.
However, Don does like to visit Scotland, which is probably his favourite place to go, when a change of scenery and a change in the pace of life is required.
This allows him to take into account the changeable weather conditions and seasons and to monitor the habits of the local wildlife.
Don is a published photographer and his work can be found in a variety of media from the national press, to the photographic and wildlife magazines and the calendar and greetings card markets.
joined Society6 on November 16, 2011.