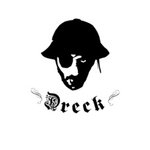 My name is Doron Malki, I'm a graphic designer and a street artist as well as 20 years surfing and skating around the world. I have been living in Israel all my life, i have travelled in many parts of the world, experienced different cultures and learned many things which influenced my art. I'm a " Vital " school of design graduate, A branch of the Middelsex University in London. As a designer and as a curious human being, every little thing can have an effect on me. so I'm pretty much influenced with all that is surrounding me:everyday love, surf, skate, music, a piece of paper, a dirty wall and Bruce Lee... I mainly do print web and fashion and had the chance to take part designing for big names like Billabong, Gotcha, Volcom and other local shops and companies who are represented in Israel. joined Society6 on May 1, 2012
More
My name is Doron Malki, I'm a graphic designer and a street artist as well as 20 years surfing and skating around the world.
I have been living in Israel all my life, i have travelled in many parts of the world, experienced different cultures and learned many things which influenced my art.
I'm a " Vital " school of design graduate, A branch of the Middelsex University in London.
As a designer and as a curious human being, every little thing can have an effect on me.
so I'm pretty much influenced with all that is surrounding me:everyday love, surf, skate, music, a piece of paper, a dirty wall and Bruce Lee...
I mainly do print web and fashion and had the chance to take part designing for big names like Billabong, Gotcha, Volcom and other local shops and companies who are represented in Israel.
joined Society6 on May 1, 2012.