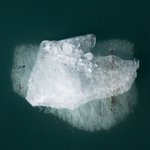 I earned my Bachelor of Arts in Photography from Columbia College Chicago. People and life never cease to amaze, and intrigue me; therefore I'm never short on subjects to photograph. If there is beauty or even sadness in something I will find and capture it. I also have a sort of sense or intuition for things, which have lead to some incredible photographs. Sometimes I simply find it easier to relate to life though my camera & images. As far as me as a person, It's kind of hard to try and explain yourself in general. I am constantly evolving and surprising even myself. I am here to find challenge and change myself as much as I can until I die, all to improve myself before I do. I consider myself a very lucky person, with much to be thankful for. I would like to personally thank you for any & all support! joined Society6 on February 4, 2013
More
I earned my Bachelor of Arts in Photography from Columbia College Chicago.
People and life never cease to amaze, and intrigue me; therefore I'm never short on subjects to photograph. If there is beauty or even sadness in something I will find and capture it. I also have a sort of sense or intuition for things, which have lead to some incredible photographs. Sometimes I simply find it easier to relate to life though my camera & images.
As far as me as a person, It's kind of hard to try and explain yourself in general. I am constantly evolving and surprising even myself. I am here to find challenge and change myself as much as I can until I die, all to improve myself before I do. I consider myself a very lucky person, with much to be thankful for.
I would like to personally thank you for any & all support!
joined Society6 on February 4, 2013.