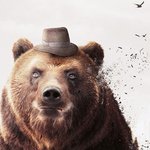 My name is Elias Klingén, I'm 22 years old, I live in Sweden and I love art. My goal is to be a professional retoucher/illustrator/graphic designer. Currently I'm studying graphic design & communication in Jönköping, at Södra vätterbygdens folkhögskola. Feel free to contact me ; Eliasklingen@hotmail.com joined Society6 on January 18, 2013
More
My name is Elias Klingén, I'm 22 years old, I live in Sweden and I love art. My goal is to be a professional retoucher/illustrator/graphic designer.
Currently I'm studying graphic design & communication in Jönköping, at Södra vätterbygdens folkhögskola.
Feel free to contact me ; Eliasklingen@hotmail.com
joined Society6 on January 18, 2013.