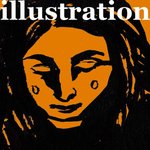 Hello! I'm a freelance illustrator based in Kent, UK. I've worked with a range of clients, including The Van Gogh Museum Amsterdam, Unfold Amsterdam, and New Empress Magazine. If you're interested in commissioning illustrations, please contact me directly at: emmycrayon@gmail.com. You can also pledge to support my work at: http://www.patreon.com/emmaridgway www.emma-ridgway.co.uk joined Society6 on March 20, 2012
More
Hello! I'm a freelance illustrator based in Kent, UK.
I've worked with a range of clients, including The Van Gogh Museum Amsterdam, Unfold Amsterdam, and New Empress Magazine. If you're interested in commissioning illustrations, please contact me directly at: emmycrayon@gmail.com.
You can also pledge to support my work at: http://www.patreon.com/emmaridgway
www.emma-ridgway.co.uk
joined Society6 on March 20, 2012.